Nozzle Gel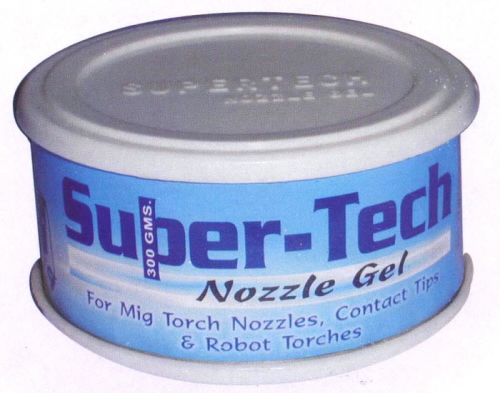 Manufactured By Vermani Enterprises



Nozzle Gel is meant for removal of anti - Spatter in MIG welding . For Mig torch nozzles Contact Tips and Robot torches. Gel is packed in a bowl of 300 gms.

Spjecial Features :
ph balanced.
Non-toxic.
Silicon free.
Non-flammable.
Money saver.
Easy to use.
How to use :

Dip Hot Gun Nozzle / Contact tips in Super - Tech Nozzle Gel and weld. Repeat as required. The Gel forms an anti - spatter coating on the surface to be welded. Wipe of the spatter after welding is over.

Precautions :

- Can cause skin or eye irritation.
- Keep out of reach of childrens

Where to store :

Keep the lid closed after use & protect from Sun light.

Advantage of MIG GEL over Anti Spatter Spray
1. Toxic
Non - Toxic
Toxic
2. Flamy
Non - Flammable
Flammable
3. Silicon
Silicon Free
Silicon
4. Chemicals
ph. Balanced
( Eco Friendly )
Contains CFC
( Damages ozone layer )
5. Cost Effective
One Bowl of
300 gms. of Gel
Contains10 Bottles of
550 ml spray

These above result have been obtained in a welding workshop by a group of our engineers, but these results may vary from person to person. The product is meant for Industrial Use only and the Manufacturer is not responsible for any liability occuring due to Misuse / Negligence in use of Product.

Economical, Reliable and Environment Friendly way Clean.